Connecting the Hardware
The hardware setup is straightforward. There is only one output pin to the LED strip to connect from PB1 (pin 15, defined in pins.h).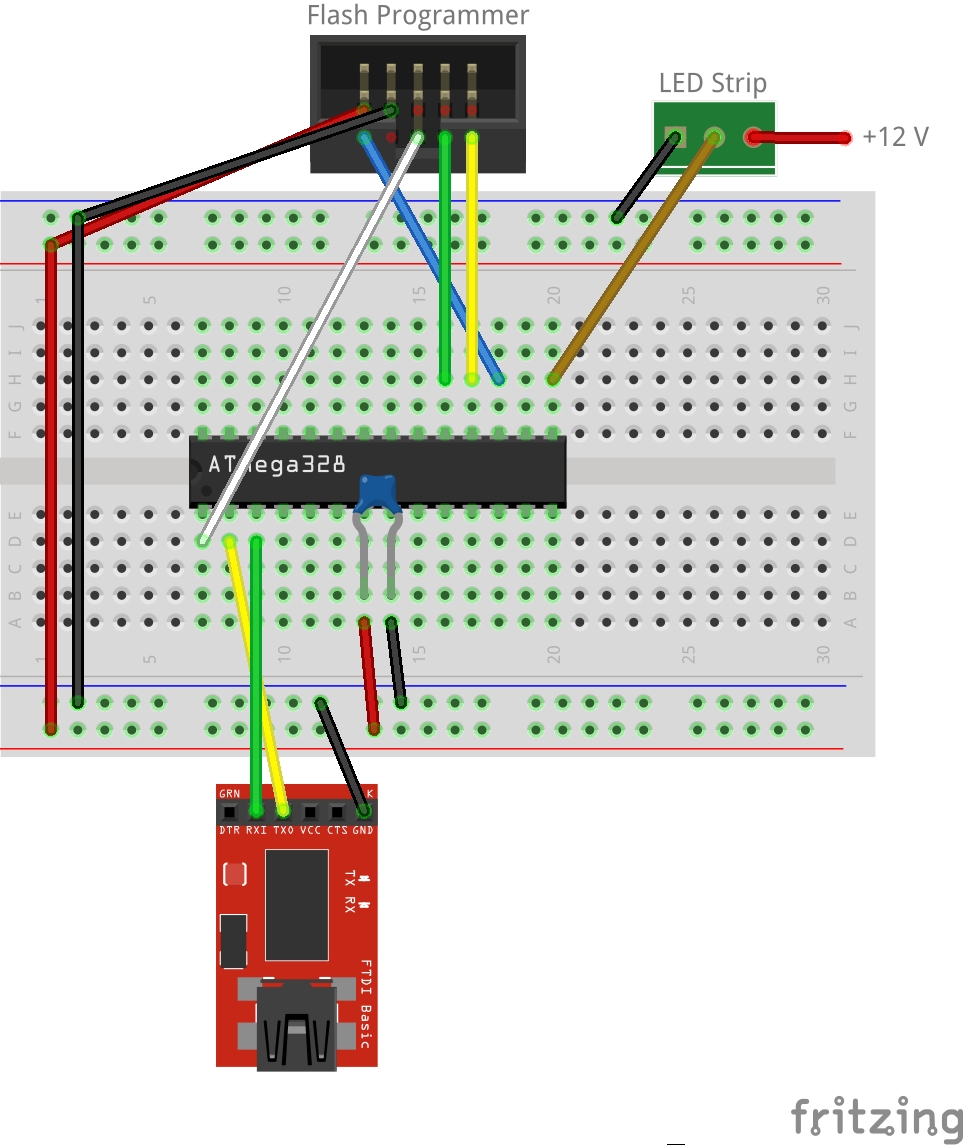 | | |
| --- | --- |
| | Make sure to connect the ground wires from the LEDs and AVR together. Otherwise the digital output from the AVR will be floating, and your lights will flicker randomly. |
Here is what it looks like on my breadboard.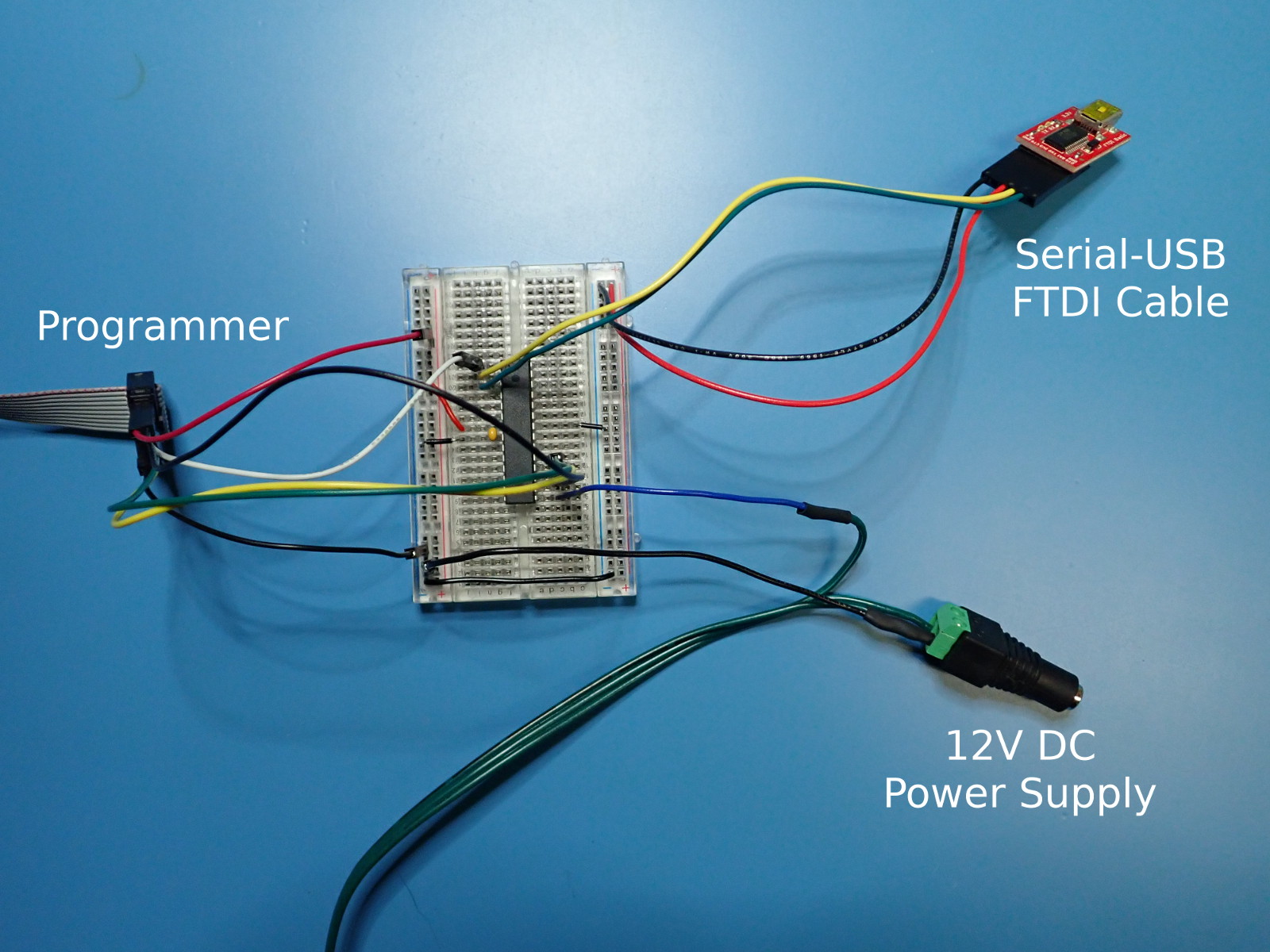 LED Connection
The LED strip has three wires for the data signal, ground, and 12 V. The power rails (12 V and ground) are connected to the AC/DC power supply. The ground wire and data wire need to be routed back to the AVR.